I help people understand their world so that they can make better decisions. 
Career and work transitions can be exciting and stressful. I help engineers find work that has meaning and to feel valued for their contribution. As a career coach I am here to help you get to where you want to be quicker than you could on your own.
I help you refocus on what's important and make changes that are right for you. 
Why do I do this? 
Over the past 24 years my career progression has felt like a succession of crises, but I've learnt that change is normal and adapting to change is our most important life skill. Let me tell you my story…
Challenging Work Conditions
I experienced my first 'career crisis' within the first few years in my first engineering job. I was working in operations at an iron and steel plant and the conditions were filthy and dangerous. I had to keep my work clothes in a separate cupboard to my other clothes because the smell of coke oven gas and other odours was over-powering. I could only get the smell out of my skin and hair if I was away from work for a week. The work was dangerous. We had frequent explosions where hot iron or steel was spilt on the ground and turned the water on the ground into steam that sent lethal bits of metal flying all over the place. There were several fatalities at this facility. So when I got an opportunity to leave through voluntary retrenchment, I took it. I wasn't sure what I was going to do next.  
My next 'career crisis' came a few years later when I was working as a design engineer and was eligible for a promotion, and had been told that I was going to be promoted but the promotion didn't materialise. This happened twice in a row and I had no idea what the problem was. The message that my promotion was imminent and the reassurances that I was doing a good job felt like empty promises. I realised that any qualified engineer with relevant experience could do the job and there was nothing about my unique offering that made any difference. I felt like a commodity; like just another tool in the tool box. I didn't feel valued. I also realised that the work I was doing, didn't have significant meaning to me. I was living and working in a tiny little industrial town in the 'middle of nowhere' and my quality of life wasn't what I wanted it to be. I knew I had to make a change but wasn't sure of what to do or how to do it. I eventually figured it out but it probably took longer than it should have. 
My next 'career crisis' came a few years later when I was working as a business analyst and I realised that the work I was doing still didn't have significant meaning to me. I had solved the problems of not feeling valued and working in the wrong location but I was still working mostly for a paycheck. At the time I realised that climate change was a significant problem that threatened things that I valued. I was working in the oil and gas industry and realised that I was supporting high carbon intensity energy solutions. So I decided to shift to lower carbon intensity solutions and started looking for ways to work in the renewable energy industry. 
The next 'crisis' came when I was Director of Renewable Energy for the South African Government and I found myself standing up in public defending an official government position that I didn't agree with and wasn't in a position to change. I felt my core values of integrity and authenticity were being compromised and even though I had only been in the job for less than I year, I felt I had to make a change.  
My worst career crisis occurred a few years later. I had successfully transitioned to working in the renewable energy industry and had moved from Africa to Europe. I made the mistake of not negotiating my salary offer properly and ended up in a position where I was underpaid but a year later a competitor offered me a 50% increase in salary to move. It was a nice problem to have. However I didn't want another change on my CV. I liked the company I was working for and agreed to stay on with a salary increase. Then the financial crisis struck and our work dried up and because I was one of the more expensive managers I was the first to get booted out of the door. Conditions weren't good for work and especially not in the renewable energy industry. I couldn't find full-time employment. I worked on several collaboration projects but without income and was effectively unemployed for a year and a half. 
Part of the reason I was unemployed for such a long time was that I felt unemployable. It felt like I had too many recent changes on my CV. I identified as an engineer but I didn't have any recent and relevant engineering experience. I had pigeon-holed myself into thinking I could only work in the renewable energy industry but couldn't find work in this field. I felt a significant loss of identity and I struggled with depression, which bordered on suicide. It was the worst career crisis I had ever experienced. It went on for such a long time that I didn't think it would ever end. Things felt hopeless. 
The thing that saved me was a shift in mind-set. I refocused on my values, skills and experience and looked for themes in my career. I reworked my CV and refocused my job searches. In the end I found a corporate strategy job and managed to double my previous salary, even though I had been unemployed for such a long time. The transformation was unbelievable! 
In hindsight I wish I had had access to a coach. I could have made better changes with more clarity, in a shorter period of time and with less stress.
This is why I decided to become a coach. With all the changes I have made and the experience I have gained I know I can help you with your career progression changes.
My story doesn't end there. The strategy job was short-lived. Economic realities forced the company to cut back 20% of its workforce and I was forced to take a small redundancy package and start looking for work again, this time with the added responsibilities of a young family to support. Under these circumstances its easy to allow the desperation to force you to settle for anything that will 'pay the rent'. I was lucky to find a consulting role that suited my experience and skills but luck shouldn't be part of anyone's story.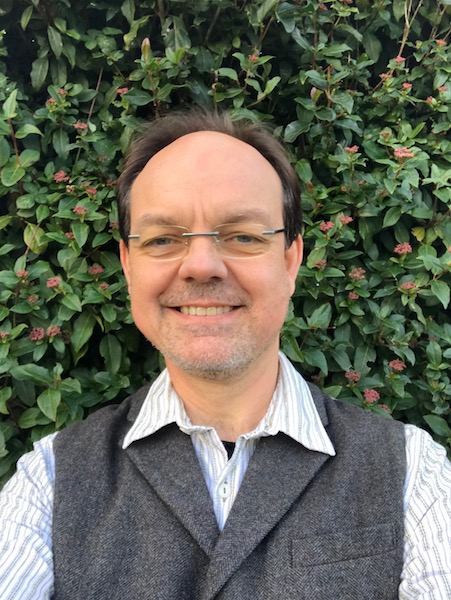 Every career progresses through a lifecycle where it is perfectly normal to find yourself in a job or a role where you are not entirely happy. These reasons can be intrinsic or thrust on to you by external forces beyond your control.
I believe adapting to change is our most important life skill.
But before you make a change, it's important to step back and refocus on what's important to you and make sure that the change you are considering is right for you. I am here to coach you through this process.  
Take control of your future
Join the reFOCUS community for career and productivity advice