I help engineers, scientists and other professionals take significant steps towards achieving their full potential through setting and achieving ambitious goals. I make it fun by using science fiction, a bit of rocket science and a secret test tube of magic potion because we all know that success is both art and science. If you are ambitious but a bit overwhelmed and crazy busy, then this is for you.
Looking back with regrets?
How did we get to the end of this year so quickly? Glancing back at the year we may be thinking that we didn't achieve all that much. The years seem to be slipping by and we aren't living our dreams or meeting our aspirations. Some of us may have experienced a bit of a mid-life crisis or maybe every new year brings a new-year crisis. So how do we make next year better? 
Why do so many new years resolutions fail to make it through the year? Ever notice that to-do lists may help to manage  immediately urgent things but aren't effective for achieving longer term goals and dreams? Is it time to make some positive changes? 
Feeling frustrated about not having enough time to get things done? Feel overworked and overwhelmed? Maybe feeling insecure about the stability and reliability of future work prospects. Is it time for a career change? Feeling a bit demotivated? 
Feel the need for an improvement in health? More exercise or an improved diet? Maybe there are important relationships in your life that need more focus. 
We put things off for later, thinking, it's okay, we've got time, but the time never seems to be right. Are we going to look back on our life with regrets? Will it be full of "I should have", "I could have", or "if only"… reFOCUS is the solution!
Over the past 20 years I have gathered skills and experience that are uniquely suited to help people build a future that is focussed on the things that really matter in life. I've developed a methodology for setting and achieving goals even when we don't seem to have time and feel overwhelmed.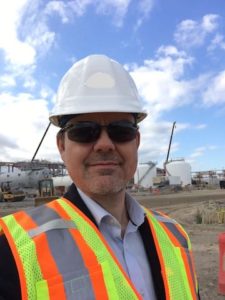 As an engineer I am trained to analyse problems, design solutions, and build transformation processes that work. Part of my speciality is designing control systems that monitor progress and correct for deviations from targets. The most powerful transformations are supported by automated systems, which in the personal development space, boils down to habits and routines.  
I've worked for Shell and used the legendary Shell scenarios for business planning. I was a participant of the UNDP sponsored scenario development exercise for young leaders in South Africa (SA2020). I facilitated scenario training workshops for the South African government department of Minerals and Energy. I formalised my understanding of how we influence the future with a masters in philosophy in future studies (unfortunately we weren't allowed to play with the time machines). I've managed several career changes and I've continued to learn about how and why we can influence the future.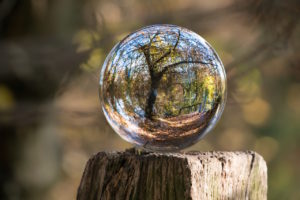 My thinking and techniques have also been influenced by Michael Hyatt, James Clear, Steve Covey, Dale Carnegie and others.
For the past five years I have been taking time out at the end of each year to reflect on what I have achieved, to consider what I could improve, and to set stretch-goals that help me get closer to achieving my full potential. I've developed the ReFOCUS framework and methodology to identify, plan and achieve ambitious goals.  reFOCUS comprises a set of principles, a collection of exercises, and a step-by-step process to plan and execute  goals, and evaluate performance. 
Cut through the overwhelm with priorities and purpose. Regain control of your future. Use the reFOCUS time management and productivity techniques to be more focussed and intentional. Join the reFOCUS community for support and hyperspace your dreams back into reality. 
I can help you step back and reFOCUS on what is really important to you in life, help you change your beliefs about what is possible, and give you a practical technique to enable you to live a balanced life that cascades the sunshine of your goals through your daily routine. 
Invest in Yourself
If you want to gain confidence in taking control of your future, feel inspired by your dreams, and motivated by what is possible, then reFOCUS is for you.

Invest in your future!
First Course Special Offer
Early Adopter Discount
50%
Use the discount code: PIONEER18
100% money back guarantee
Bookings for December 2018
workshops close at 5pm on
14 December 2018
If you want to gain confidence in taking control of your future, feel inspired by your dreams and motivated by what is possible, then reFOCUS is for you. Subscribe for more details. 
Join my reFOCUS community